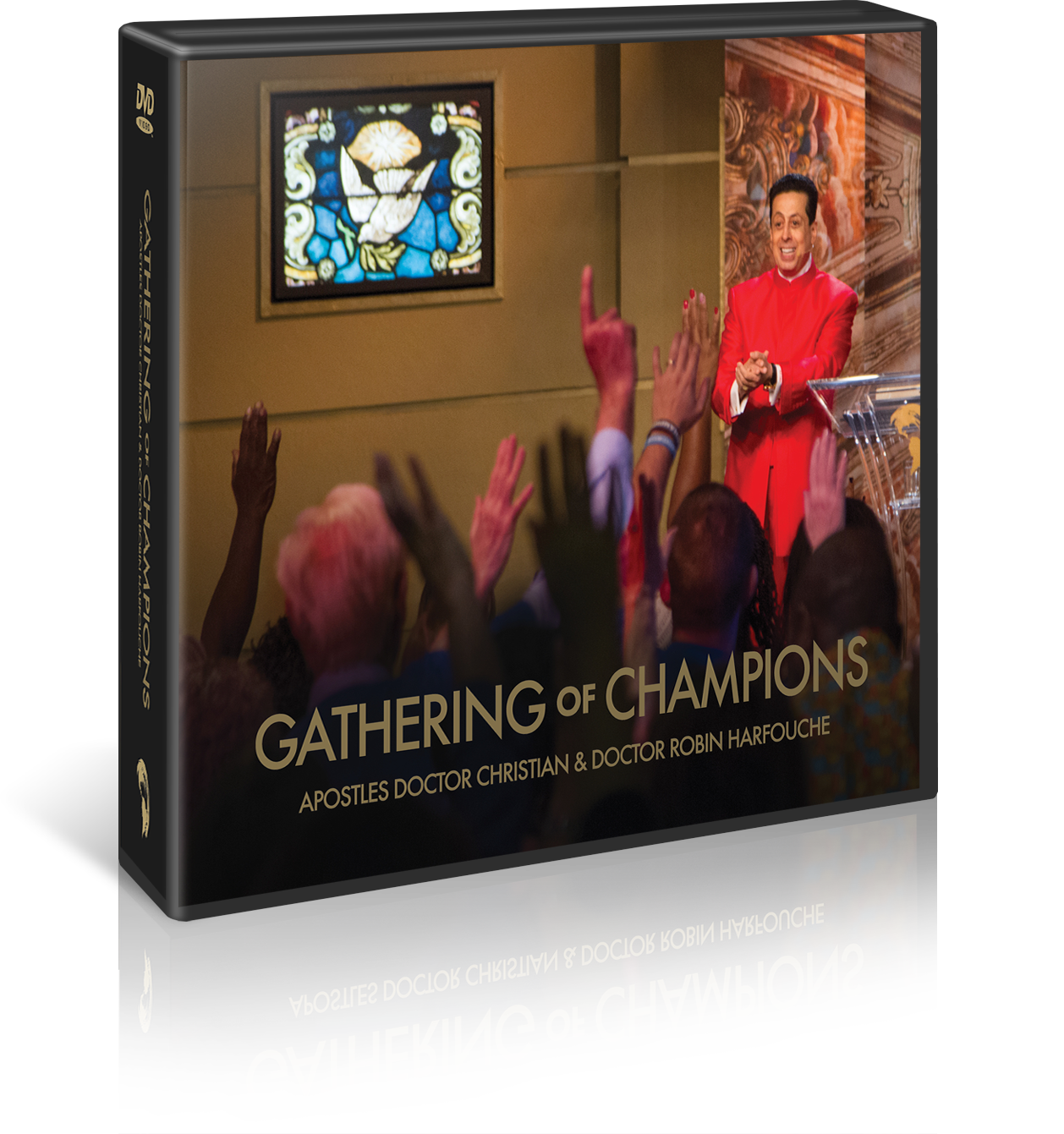 Take Home the Experience
Bring home the power and the anointing of this life-changing, supernatural time of ministry! For your gift of $199, you will receive the Gathering of Champions 2015 DVD set, containing countless hours of revelation, the prophetic, miracles, and supernatural impartation and ministry from Apostles Doctor Christian and Doctor Robin Harfouche.
We will also send you the Global Church Live, Partner Edition, our new worship album collection containing never-before released original worship music by Christie Amira Harfouche.
Watch the Archives
For a limited time, watch the full-length archives from this powerful event.
Global Church Live
This year at the Gathering of Champions, we will be recording our first worship album in over a decade, Global Church Live. In anticipation and expectation of a move of God, we are taking the limits off and allowing the Lord to breathe on this supernatural project!
Join your faith with ours in expectation and sow a supernatural seed into this divine project, and we will send you as a gift, a special edition of the album or potential albums that are released from this powerful time of appointment.
Share the Movement
Join us on Instagram, Twitter, and Facebook for the latest Global Church Live and Gathering of Champions 2015 updates. Use the hashtags #GlobalChurchLive and #GatheringOfChampions in your social media posts!