"A supernatural WAVE is coming…"
The Spirit of the Lord prompted +Doctor Harfouche to release this Prophetic Word for business, creativity, and leadership during our supernatural time at the Gathering of the Champions II conference. Watch this entire prophetic session, "The Frequency of Heaven" now on Global Revival.
Miracle Testimonies
From GOTC
Here are just a few of the incredible miracle testimonies that were shared from Gathering of the Champions 2022.
"Doctor Harfouche called my husband up for prayer during the Gathering of the Champions. He ran around the Church and had NO PAIN! While he received, I was overtaken and engulfed with an indescribable peace. My pain was gone. I had suffered severe pain in my neck and shoulder and frequent headaches. I have been pain free and it hasn't come back. I had suffered with this for years. All I can say is thank you, Jesus!"

S.U., ARKANSAS
"On Thursday morning Pastor Christie prayed a specific prayer for someone standing for their family, specifically their children. She said that there would be a turnaround and that the film would be removed off of them. I knew that word was for me! LAST NIGHT…my oldest daughter called me after months of not speaking to me and there was restoration and forgiveness. Later that night my other daughter texted me and said: I think it's time for me to come home."

K.M., Florida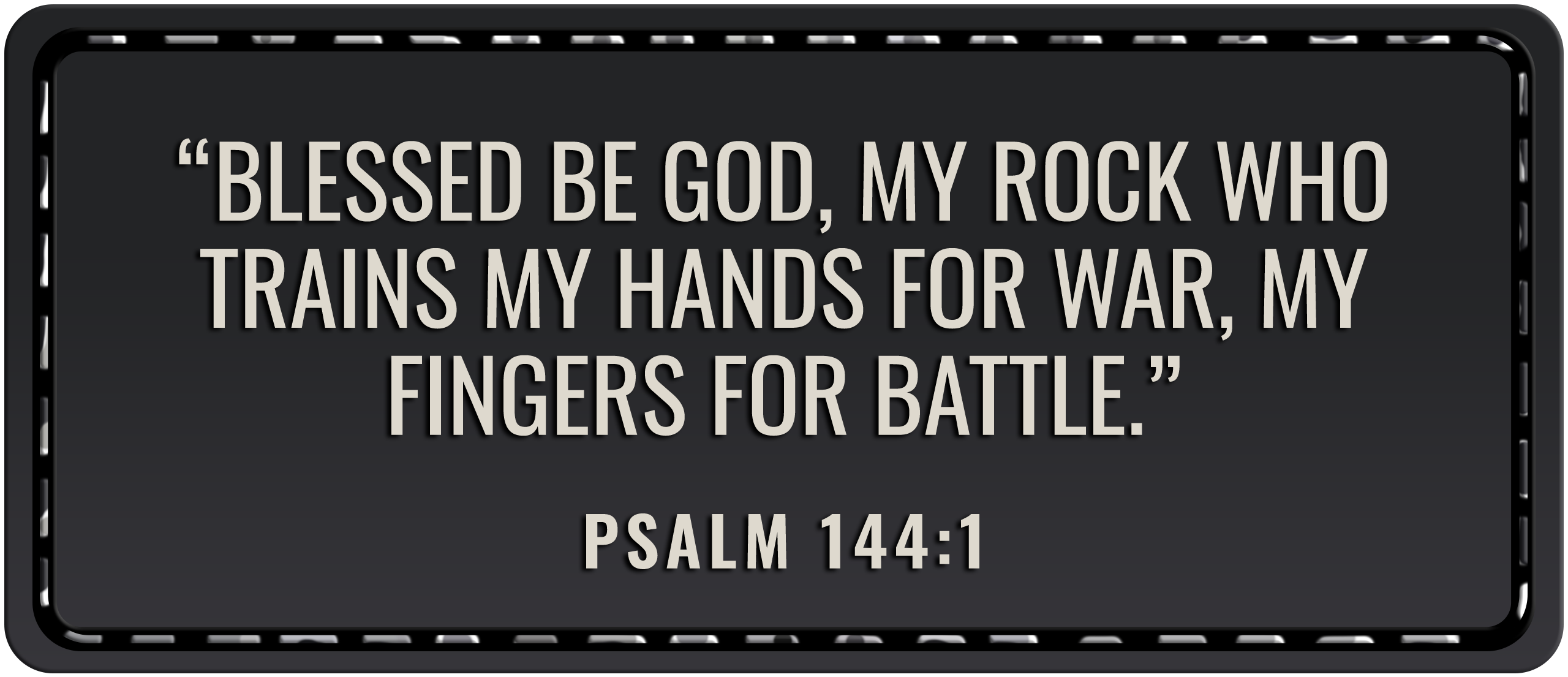 The Global Church's Victory
Gathering of the Champions
Conference Schedule
January 18-22
Wednesday,

January 18

3:30 PM

Registration Opens

7:30 PM

Opening Night
Thursday,

January 19

10:30 AM

Intensified Training Session

7:30 PM

Thursday PM Gathering
Friday,

January 20

10:30 AM

Intensified Training Session

7:30 PM

Friday PM Gathering
Saturday,

January 21

10:30 AM

Intensified Training School
Sunday,

January 22

11:00 AM

Sunday Celebration Gathering
First Century Discipleship
Private Special Training
January 23-25
Directly following the Gathering of the Champions, join Apostle Harfouche in this private spiritual setting that will empower you to become the living expression of the first century faith in the twenty-first century.
To see if you are eligible and for more information, please contact our Prayer Counselor Team at (850) 439-6225 or email hq@globalrevival.com.
Is there not
a cause?
It is time to step into what you need to face the challenges before you.

It is time to stand.
Registration is free

/

Call (850) 439-6225
We have you covered! For your convenience, we have made available the Champion Conference Pack with everything you will need during our life-changing encounter at Gathering of Champions!
Take-out style dinners after evening gatherings
Light breakfast before morning gatherings
Shuttle Transportation to and from ministry partner hotels
Custom GOC Lanyard wear the movement!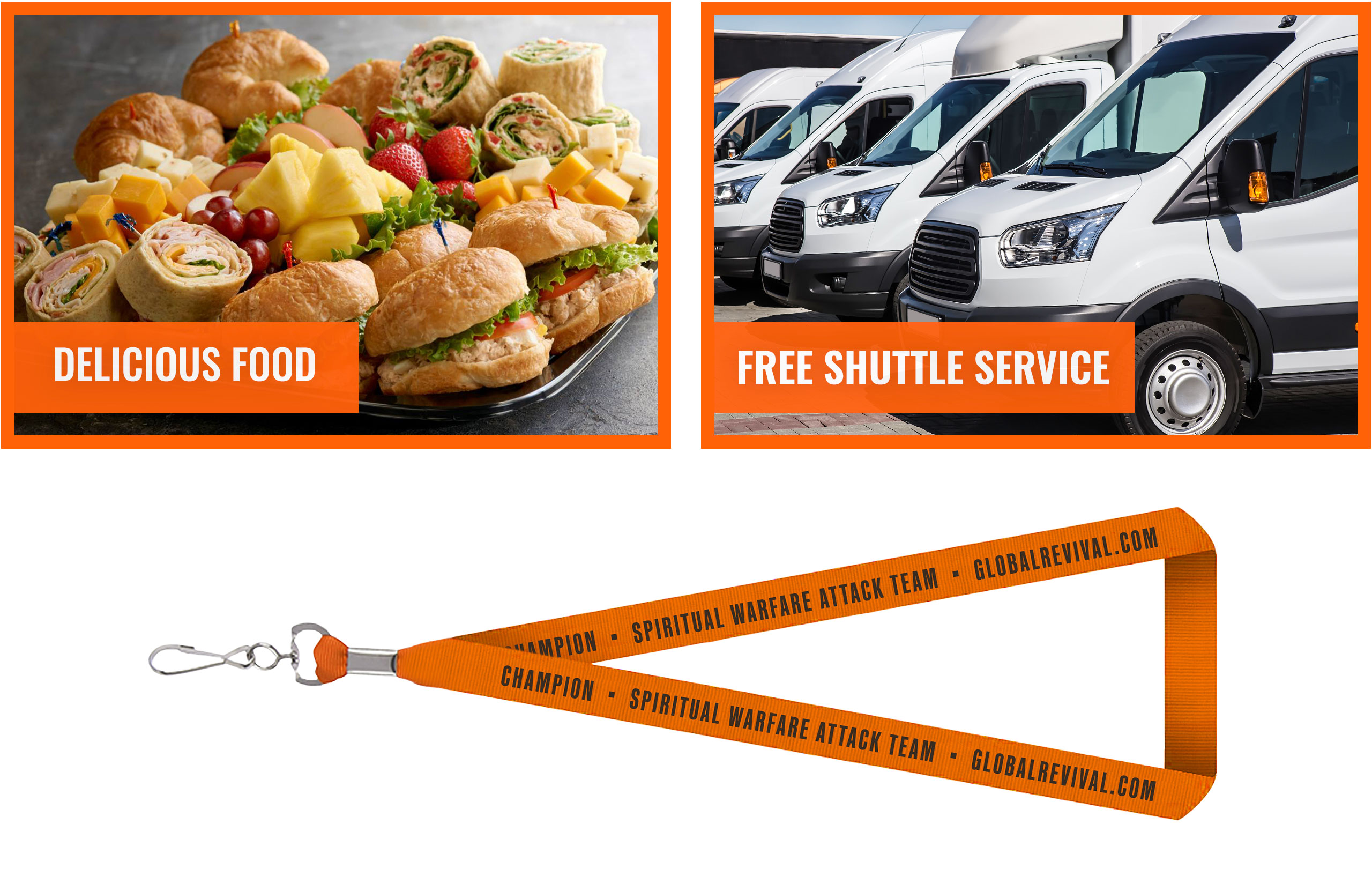 Wear the movement! Our limited edition Champion S.W.A.T. t-shirts are now available for pre-order. Reserve yours today and pick them up at the Gathering of the Champions conference.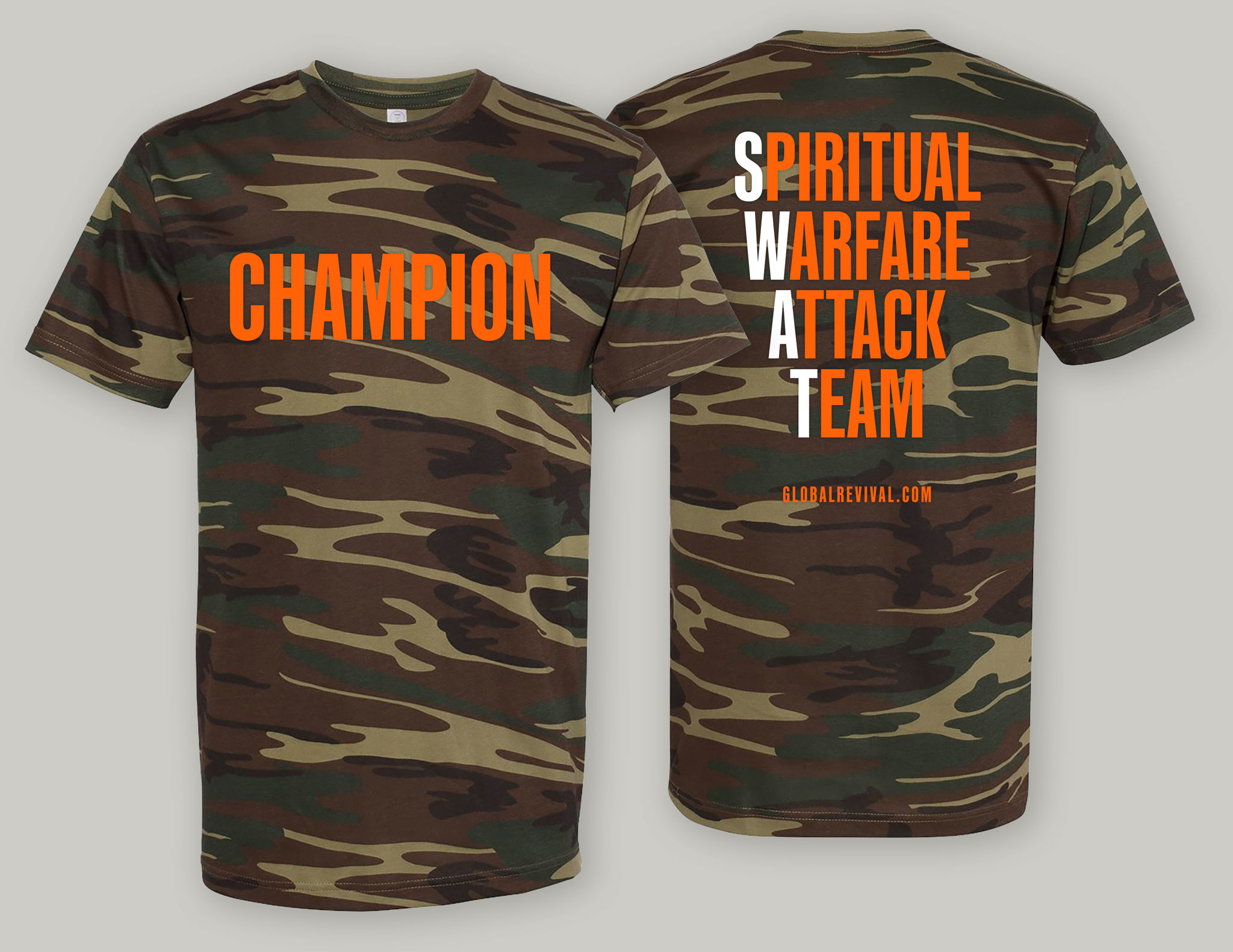 We invite you to stay with one of our partner hotels at a special ministry rate, or CALL US today at (850) 439-6225 to find out how you can receive special GROUP RATES!
Registration is free

/

Call (850) 439-6225
"This gospel of the kingdom shall be preached in all the world for a witness unto all nations; and then..."
Matthew 24:14