Experience the fellowship and the change again, or for the first time, this April.
Experience the fellowship and the change again, or for the first time, this April.
Bethel, Denmark
"I am seeing the power of praise and worship and the anointing and favor that I was privileged to partake in during the Apostolic Women's Conference. I really was blessed and am so, so grateful for everything!"
Darlene, Hawaii
"When I went back to work after coming home from Apostolic Women and FCD, people came up to me and said that I look so different and there is a glow about me. I can still feel the presence of God all over me."
June, Alaska
"I came to Apostolic Women and I have never felt that kind freedom before in a meeting. On the day of Ordination, when Doctor Robin laid hands on me, I felt something put on me! I have never experience anything like this before!"
Apostolic Women III
Sunday, April 23rd -
Sunday, April 30th
First Century Discipleship
Monday, May 1st -
Wednesday, May 3rd
Call (850) 439-6225 for more details.
Event Schedule
Sunday,

April 23

11:00 AM

Opening Celebration Gathering

7:30 PM

Supernatural Miracle Gathering

Monday,

April 24

7:30 PM

Monday Supernatural Gathering

Tuesday,

April 25

7:30 PM

Tuesday Supernatural Gathering

Wednesday,

April 26

10:30 AM

Intensified Training Session

7:30 PM

Wednesday Supernatural Gathering

Thursday,

April 27

10:30 AM

Intensified Training Session

7:30 PM

Thursday Supernatural Gathering

Friday,

April 28

10:30 AM

Intensified Training Session

7:30 PM

Friday Supernatural Gathering

Saturday,

April 29

10:30 AM

Prophet Miracle School
Ordination & Impartation

Sunday,

April 30

11:00 AM

Global Celebration Gathering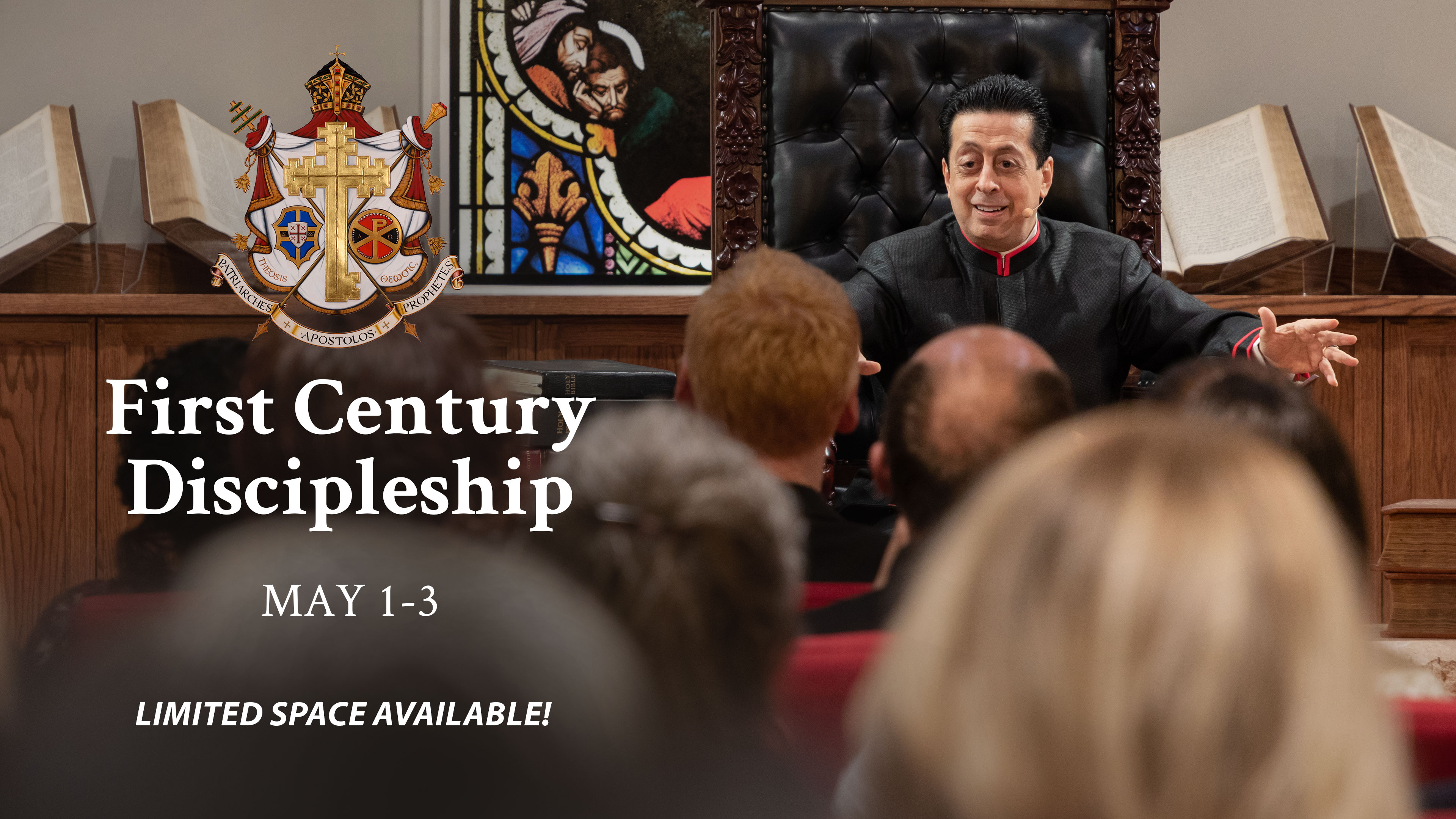 First Century Discipleship
MAY 1-3, 2023
Directly following Apostolic Women III, join Apostle Harfouche in this private spiritual setting that will empower you to become the living expression of the first century faith in the twenty-first century.
For more information, including eligibility, please contact our Prayer Councelor Team at (850) 439-6225 or email hq@globalrevival.com.
Apostolic Woman Ordination
During this life-changing conference, there will be a special Apostolic Women Ordination and impartation. God has given Doctor Robin Harfouche an incredible revelation and ministry to preach and to reveal God's miraculous apostolic women and their vital role in the Church today. Find out how you can be a part of this movement and receive an impartation that will take your life to another level.
First-Time Ordination
Receive the supernatural revelation, signification, and impartation of your role as an Apostolic Woman in the Body of Christ.
Ordination Includes:
Certificate of Ordination
Ordination Card
Apostolic Women Online Course (20 lessons)
Personal Ministry & Impartation
Conference Registration Included
Conference Fast Pack
Ordination Renewal
You are part of a global movement! Renew your commitment as an Apostolic Woman and join us this year to receive a greater level of revelation, understanding, and impartation for the role that God has for you!
Ordination Renewal Includes:
Ordination Card
Personal Ministry & Impartation
Conference Registration Included
Conference Fast Pack